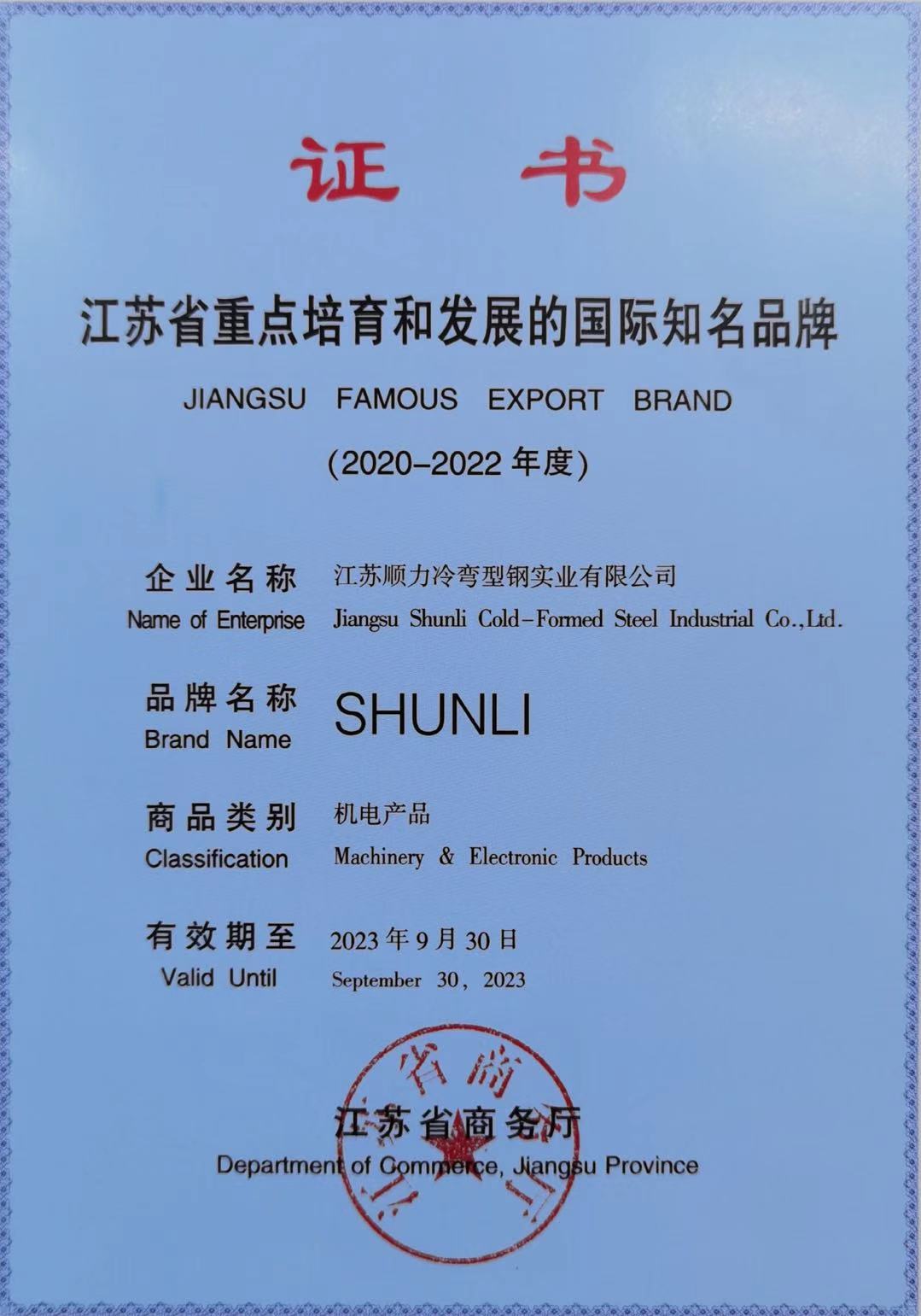 Jiangsu Shunli Cold-Formed Steel Industrial Co., Ltd. recently was awarded the title of 2020-2022 JIANGSU FAMOUS EXPORT BRAND by the Jiangsu Provincial Department of Commerce.
Shunli Steel Group, as the pioneer of the global cold-formed sheet pile industry, is the leading enterprise of the combined piling wall, and the originator of composite underground steel structure.
Served over 70 countries and regions, Shunli's worldwide sales network has secured the first place of Shunli in China in terms of annual output, sales, and export volume. Since 1996, Shunli Steel Group has completed the integration of comprehensive superior resource and furthers on the advancement of global expansion. Now Shunli possesses two production bases - Shunli Steel China and Shunli Steel USA.
Shunli Steel China has a production base of 2.8 million square feet. With the great convenience of logistics - next to the Yangtze River, It has developed up to 60 production lines, reaching the annual output of 1,500,000 tons with investment of USD 710 million. Shunli Steel USA is located in the area of the international port - Monroe Port, Michigan, next to the exit of US Highway 75, covers an area of 1 million square feet.Shunli USA adopts the same technology as its parent company.